Jasmin-Ann
Datum: 22 August 2019
Jasmin -Ann (Jasmijn Anna Hendriks) is een Nederlandse zangeres en songwriter.
Ze is geboren op 27-04-2000 en kon al zingen voordat ze überhaupt kon praten. Met haar prachtige eigenzinnige sound pakt ze iedereen in.
Van jongs af aan is Jasmin-Ann al met muziek bezig. Ze deed mee aan kinderen voor kinderen, schreef op 13 jarige leeftijd haar eerste nummer en deed met dat nummer vervolgens mee aan het Junior Songfestival. In 2016 trad zij met haar eigen nummer op in Ahoy Rotterdam, maar dit was nog niet genoeg voor haar want in 2019 was zij te zien in het tv programma All Togheter Now seizoen 1 en in 2020 schitterde zij op het podium van The Voice Of Holland seizoen 10!
Als afgestudeerd professioneel muzikant treed ze op in heel Nederland met haar gitarist als akoestisch duo, met live band en als solo zangeres. Jasmin-Ann treedt veel op op festivals, bruiloften, intieme huiskamerconcerten en feesten en partijen. Als Jasmin-Ann op het podium staat weet ze je keer op keer weer te verrassen. Met haar eigen nummers wilt ze haar gevoel en verhaal kunnen overbrengen aan anderen. Dit vind Jasmin-Ann het leukst en het belangrijkste om te doen!
Naast het zingen geeft ze ook zangles, speelt ze gitaar en schrijft ze haar eigen nummers. Ze beschrijft haar stijl als Pop/R&B.
STAY TUNED!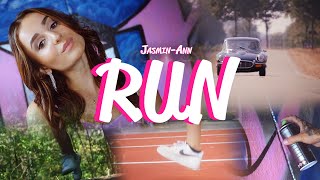 Jasmin-Ann - RUN (Official Video)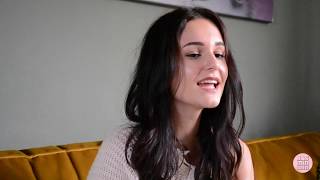 Paper Hearts - Tori Kelly (Cover by Jasmijn Hendriks, Jasmin-Ann)
1/1
Jasmin-Ann - RUN (Official Video)

Paper Hearts - Tori Kelly (Cover by Jasmijn Hendriks, Jasmin-Ann)